Making all the necessary decisions in planning a funeral for a loved one is never an easy task. There are many considerations to make, family members to please, and the deceased's wishes to take into account. Choosing a casket is just one of the many decisions you will have to make for your loved one. When researching funeral and especially casket costs, it is important to know you have many options. Funeral homes may only offer a limited selection and the prices typically are much higher. But they aren't your only outlet. There are also funeral experts who specialize in funeral arrangements and offer a large variety of caskets to choose from. An NJ caskets provider can help you choose the perfect casket for your loved one while staying within budget. With many years of experience, they can help you save on all funeral costs including that of a casket.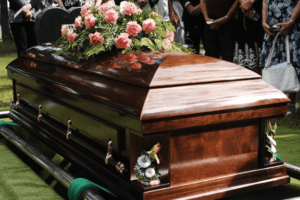 NJ Caskets | Large Selection
You do not just have to choose a casket from the funeral home that is handling your arrangements. There is an alternative supplier with a varied selection of casket materials, finishes and sizes. It is easy to make a personal choice when you find the right company to help you. With a large variety of woods, metals and even environmentally friendly choices, you are sure to find a suitable casket. There are also many choices of personalized touches such as handles, interior materials, colors and memorials. If you need help, your local NJ caskets supplier can help you make any decisions at such a difficult time.
NJ Caskets | Less Pressure
Choosing a casket, a final resting place for your loved one is a very personalized task. A larger selection makes honoring them easier. You know what your loved one would have wanted; they might even have made requests for themselves. When you have a large inventory to select from online, you can make a better decision. In the comfort of your own home, and not the office of a funeral parlor, you can take more time. Funeral arrangements are taxing and emotional, and there should be no pressure to make a choice. Also, you can consult other family members as to your choice.
NJ Caskets | Affordable
With so many things to worry about when planning a funeral, going over a budget should not be one of them. To make the planning less stressful, you need many options for cost comparisons. Funeral homes do not advertise their costs on their sites, and you have to set up an appointment to find out. When you choose an NJ caskets company, you can take your time and look online with no doubt as to affordability. Their goal is to help you plan your loved one's service with as little stress as possible. Offering affordable, beautiful caskets is just part of that.
Planning a funeral is stressful, there are so many things to think about and decisions to make. All this added to rising costs can make planning even more difficult. Choosing a casket alone can be overwhelming and funeral homes can be very expensive. For more selection and better prices, however, you don't have to order through funeral homes; you have other outlets. When you choose a local company with many years of experience in arranging funerals, you can save time, stress and money. You can choose a casket from the comfort of your own home, where you can consult with other family members. An NJ caskets company can make some of your arrangements easier to manage. They can give you much needed advice on this difficult decision at this difficult time.
Best Priced Caskets in NJ, NY and PA
Related Posts: