When you are planning funeral services for a loved one, there is so much to do in a short time. There are many things to plan and arrange, and many decisions to make. Undoubtedly, you are working closely with the funeral home to arrange everything, but they are not your only outlet. Funeral costs are rising every year, and funeral homes often have lots of overheads to pay for. Whether you are choosing from various wood caskets or metal ones, their selection is often limited and more expensive. Do not think the funeral home is your only outlet for buying a casket, however. You can also buy a casket online but be careful who you buy from. For a high quality casket and guaranteed on-time delivery, choose a reputable NJ overnight caskets supplier. To ensure quality, customer service and prompt delivery, you should only buy from professionals with funeral experience.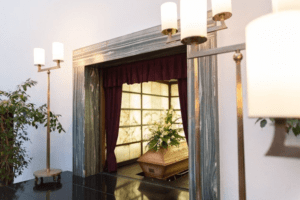 NJ Overnight Caskets | Experience
When you are selecting a casket online, do not think you just have to buy from a large online retailer. They may sell caskets, but this is not their profession and they do not have any experience in planning funerals. By choosing the best NJ overnight caskets supplier, you can benefit from their many years in the industry. The right company can use this experience to guide you through the process of funeral planning. Offering the best in customer service and available twenty-four hours a day, they are there to answer any questions. Let their experience and knowledge help you through this difficult time.
NJ Overnight Caskets | Guaranteed Delivery
Planning a funeral can be very stressful, and you do not need to add to the stress worrying about casket delivery. You need to get the casket to the funeral home in plenty of time before the service. By choosing a NJ overnight caskets supplier, you will have the casket the next day. Guaranteed. With multiple warehouses locally, you can be sure of timely delivery. By law, your funeral home has to accept the casket you choose, even when delivered from an online site. Ordering a casket online, delivered on time can take a lot of stress out of the funeral planning process.
NJ Overnight Caskets | More Affordable
Planning a funeral is not only stressful, but also becoming more and more expensive all the time. The various overheads of funeral homes can drive up costs making their prices higher than other places. By choosing the right casket company, you can get the casket of your choice at a lower price. Their prices may be lower, but their selection is not limited. With finishes in various woods and metals, you can find just the right choice for your loved one. Lower casket costs are not the only benefit they offer, however. Their mission is to make every funeral arrangement more affordable to save money and stress.
Funeral costs are constantly on the rise, adding to the stress that comes with planning a service for loved ones. But you should know the funeral home is not your only option for buying caskets, plots and for general planning. You can also buy caskets online, but make sure that the company you choose is knowledgeable and trustworthy. Not every supplier also guarantees excellent twenty-four customer service or can address all your funeral planning concerns. By choosing professionals with funeral experience, you can be sure the casket you choose is high quality. To make sure you get it in time, choose a NJ Overnight Caskets supplier who stands by their reputation. The right company can advise, sympathize and make planning all the arrangements less stressful.
Best Priced Caskets in NJ, NY and PA
Related Posts: